Forks Township, Sullivan County
North Black Creek Road Culvert
COMPLETED: 2016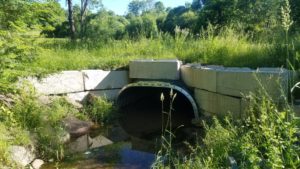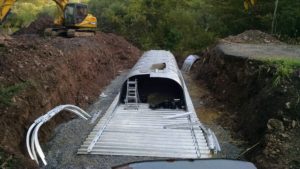 New aluminum box culvert. Excavated, demolished existing structure, improved stream channel, backfilled, protected abutments with precast concrete blocks, restored gravel roadway. Larger structure dramatically increased hydraulic capacity.

PERMIT OBTAINED: DEP General Permit GP-11
Yanney Road Culvert
COMPLETED: 2017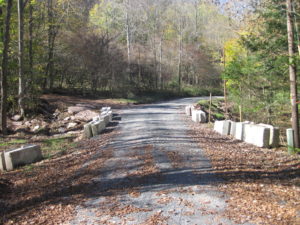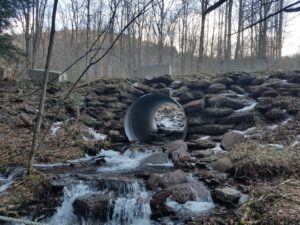 New 7-foot diameter galvalum culvert. Excavated, demolished existing structure, improved stream channel, backfilled, stabilized bank with dry-laid stone, restored gravel roadway. Set precast concrete blocks along road to protect traffic from driving over the bank. Larger structure dramatically increased hydraulic capacity.
PERMIT OBTAINED: DEP General Permit GP-11
Osthaus Road over Black Creek Bridge Rehabilitation
COMPLETED: 2019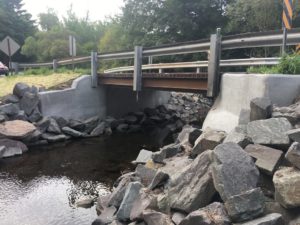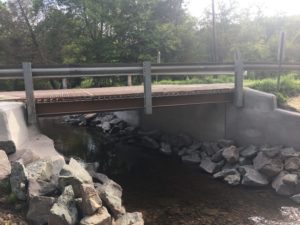 Repaired 22' open grate Steel Beam bridge located at Osthaus. Applied gunite to abutment legs, wings, and footings after surface preparation and filling cavities, replaced missing/collapsed wings. Also, blasted and repainted steel beams.
PERMIT OBTAINED: DEP General Permit GP-11