Terry Township, Bradford County
COMPLETED: 2020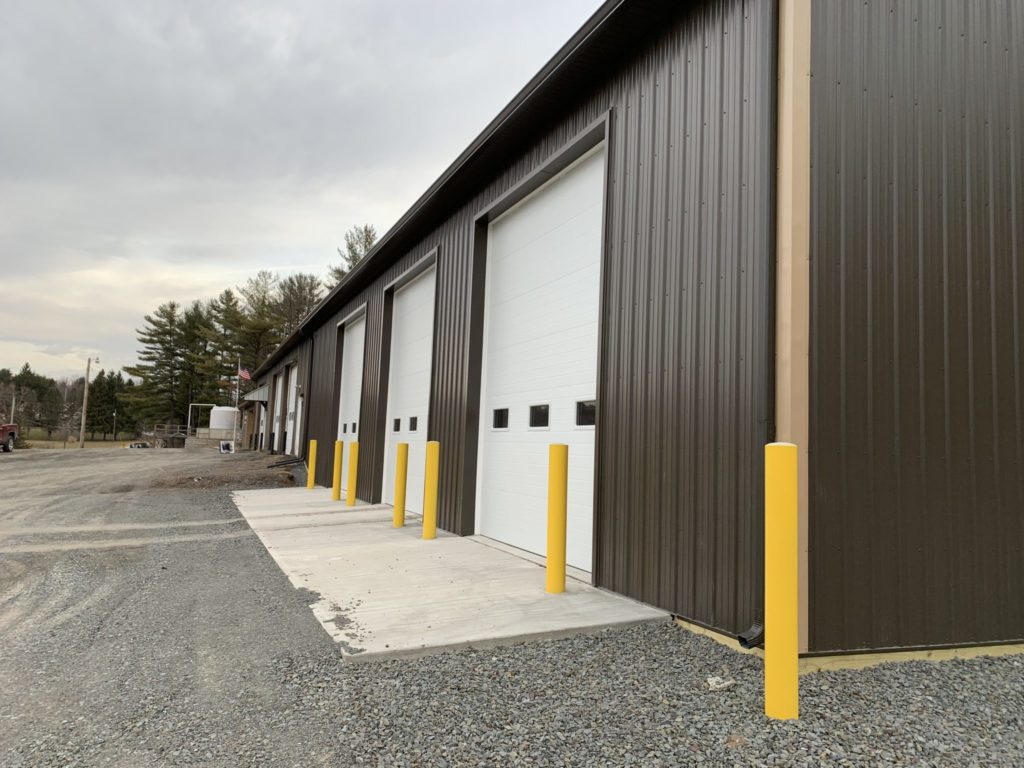 Improvements and features to the new 72 x 44 feet garage:
New garage with a structural frame that consisted of 8 x 8 timbers and pre-engineered roof trusses.
Three 14 ft. x 14 ft. garage doors plus two 3-foot wide man doors.
Exterior siding, roofing, interior liner panels, garage and man-doors, through-door to existing grading.
Concrete floor designed to support dump trucks and construction equipment.
Garage insulated by spray-on foam insulation in the side walls and blown-in fiberglass above the ceiling liner panel.
The attic space is ventilated by gravity louvers.