Lycoming County Bridge Bundling Program: Bundle 4
Old Cement Road, Fairfield Township
Bassett Engineering is excited to announce the completion of another bridge under Bundle 4 of the Lycoming County Bridge Bundling Program!
The bridge is situated where Old Cement Road crosses Tules Run outside Montoursville. Due to its location in a busy suburb and next door to the Lycoming County Water and Sewer Authority facilities, the bridge is heavily used for a local route.
This project involved replacing two deficient beams within the bridge and casting a composite desk, tying all of the beams into a monolithic unit. BE increased the overhangs of the bridge and selected vertical wall barriers to maximize the clear width of the structure.
Construction of the improvements was completed by Kevin E. Raker Construction and the bridge was opened to traffic in September of 2023.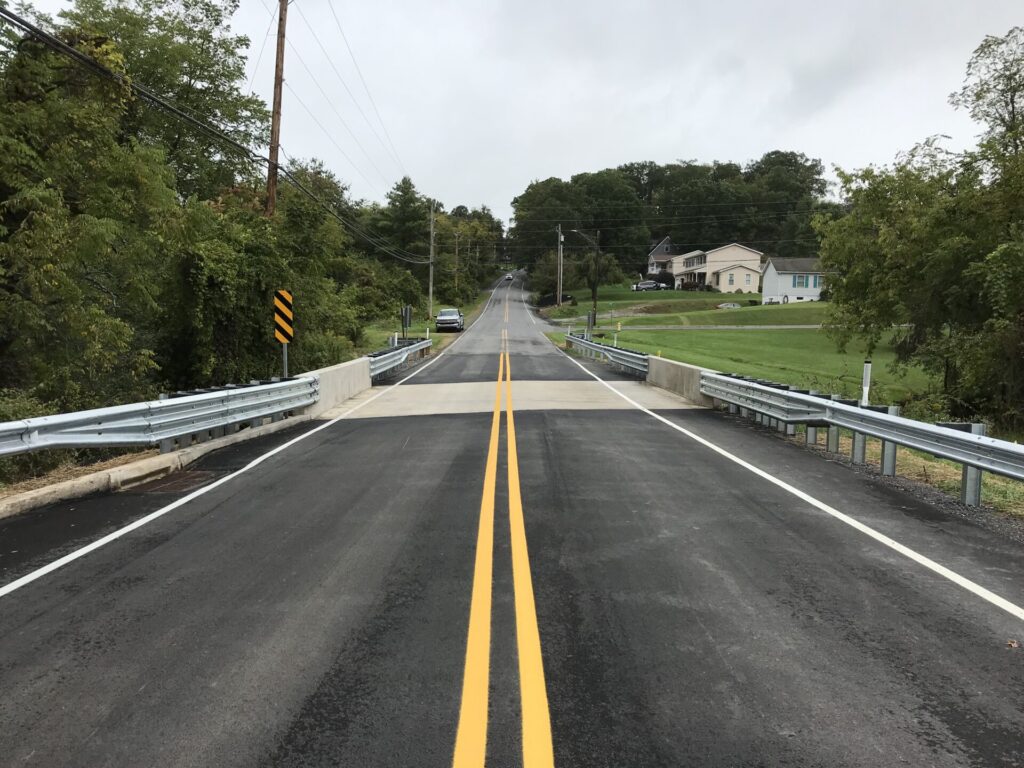 Stay up to date on our projects by following our Facebook or LinkedIn Pages.