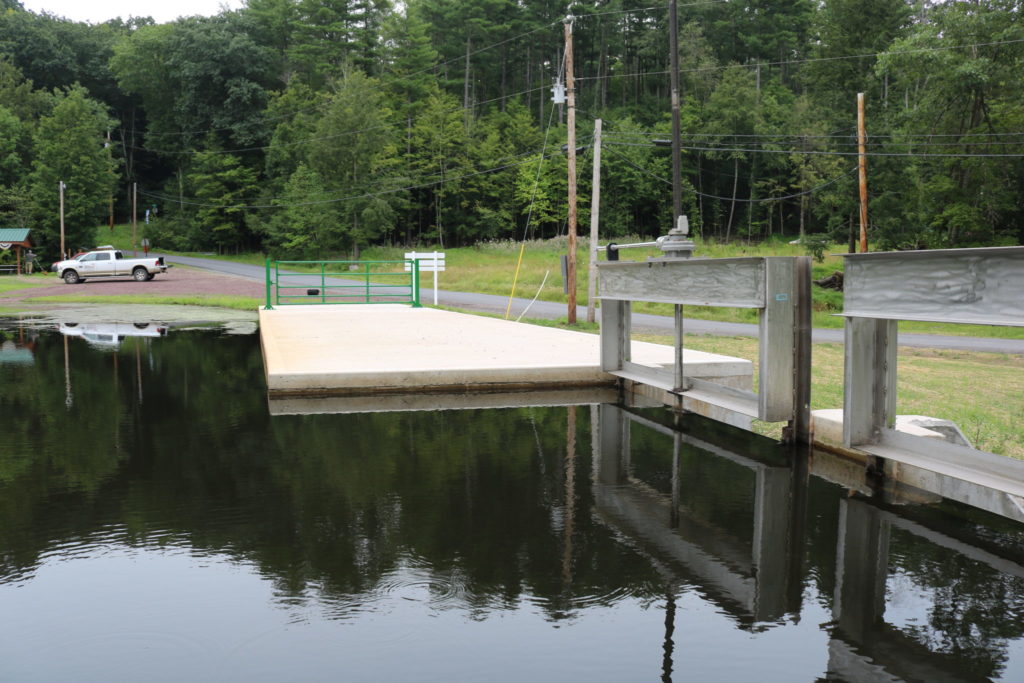 Beaver Lake Wilderness Club – Penn Township, Lycoming County
COMPLETION: Spring 2019
Bassett Engineering designed the replacement of the Beaver Lake Dam for the Beaver Lake Wilderness Club. The existing dam was of earthen construction, later sprayed with gunite to form a hard exterior, which was cracked and deteriorating at the start of the design. The project involved replacement of the dam cap with reinforced concrete, a new weir box and two adjustable weir gates to allow the dam operators to lower the water  level during dry months to allow for home and dock maintenance. Design involved permitting, hydrology and hydraulic calculations, outlet control structure selection, and sizing of the weir gates and spillway.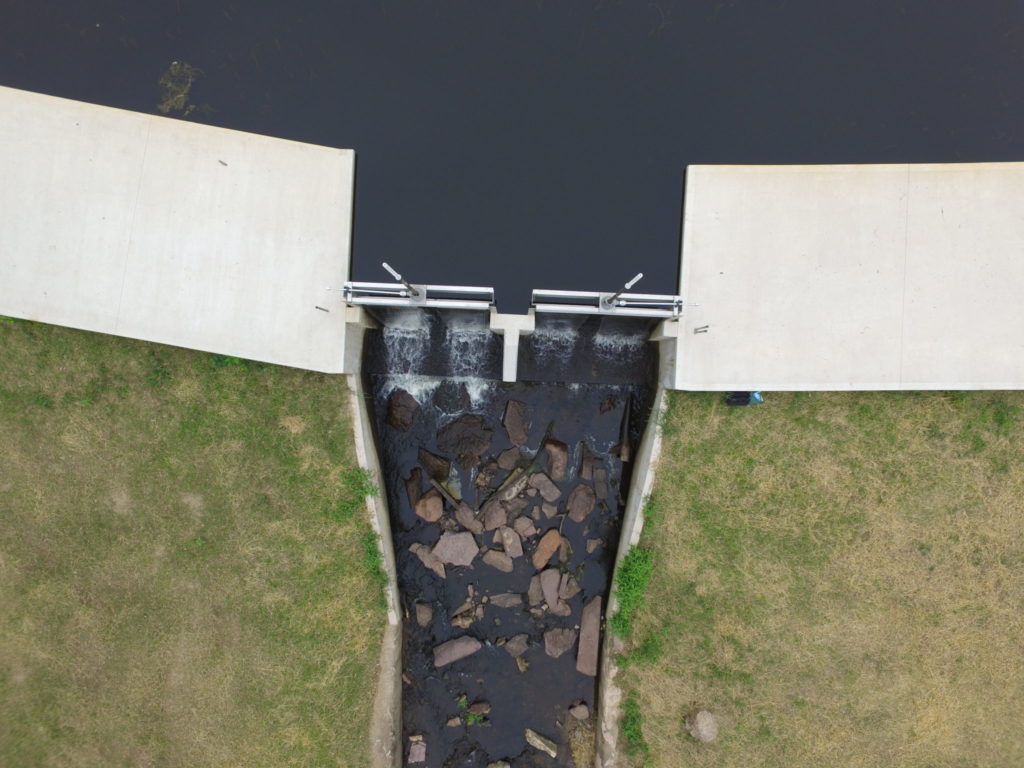 We continue to inspect Beaver Lake Dam and prepare report to comply with DEP Results every year.