McIntyre Township, Lycoming County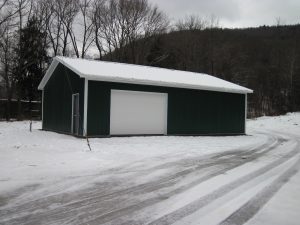 Well Pipes and Treatment Building: COMPLETED 2013

Engineered a 1,200 square foot wood-framed metal building on a concrete foundation with a valve vault cast into the building foundation , 850' of 4" pipe connecting the wells to the vault and main line, and a separate 350' water main extension with three service connections including meter pits and curb stops.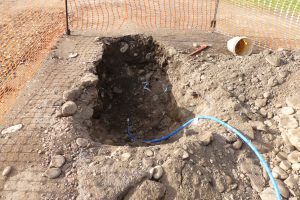 Back Street Water Main Extension: COMPLETED 2013

Engineered a 620' long extension of the water distribution pipe in South Ralston. Two-inch new PVC Main followed an alley to connect between an existing DIP main and an existing PVC main. Several new services installed including meter pits and several future services will be installed including curb stops. Valves were provided at both ends of the new main.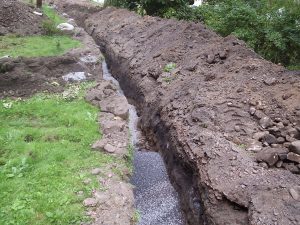 SRBC Bulk Water Sales Permit: COMPLETED 2011
Tested Well 2 to proved that it had adequate safe yield for Ralston to be able to sell water from this well to Bulk Haulers to deliver to gas well drilling sites. Worked with hydrogeologist who tested well and responded to SRBC and DEP comments.