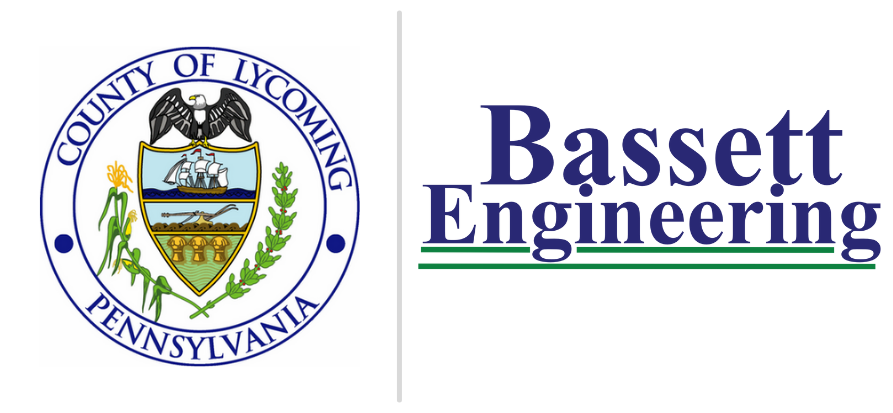 Bassett Engineering was honored to participate in the Groundbreaking Ceremony for the Lycoming County Bridge Bundling Program. Bundle 2 this week. The program in total involves the repair and replacement of seventeen locally owned bridges across Lycoming County. The Lycoming County Commissioners and County Transportation Planning and Development staff, Bassett Engineering, and the local municipal bridge owners gathered in Loyalsock Township to kick off the construction of Bundle 2.
Bundle 2 consists entirely of five (5) bridges, all of which are precast concrete structures. Concrete Box culverts will be installed at Sheridan Street – Loyalsock Township and at Wilson Street – Jersey Shore Borough. Concrete Arches will be installed at Smith Road – Franklin Township, Valley Road – Susquehanna Township, and Bill Sones Road – Moreland Township. All of the new concrete structures replace older structurally deficient existing structures and will improve storm hydraulics, reduce the risk of flooding during heavy rains and provide a long lifespan solution at each site.
The construction contract for the bundle was awarded to Wolyniec Construction Inc. and is currently underway. All five structures will be completed this year with the substantial completion of the project expected to be in late fall.
Click HERE to view the booklet for Bundle 2 Groundbreaking Ceremony!