Lackawanna River Basin Sewer Authority
COMPLETED: 2019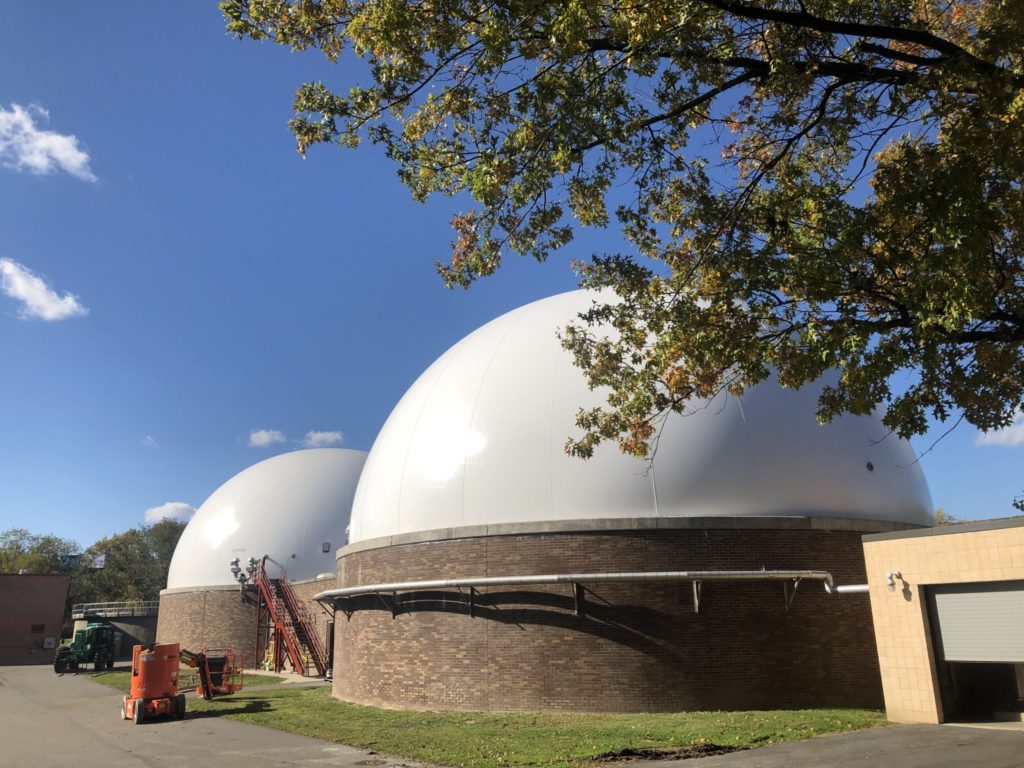 Bassett Engineering worked with Lackawanna River Basin Sewer Authority to replace the existing 65-foot diameter digester covers at LRBSA's Throop Wastewater Treatment Plant. The existing steel truss type floating covers, originally installed in 1969, were in poor condition while offering little to no gas storage space. As a part of design, several cover types were evaluated for the replacement including beam floating covers, truss gas holder covers, and dual-membrane gas holder cover. Dual membrane gas holder covers were selected as the recommended alternative with several major manufacturers being evaluated. Bassett Engineering designed and managed all phases of construction and startup of the project.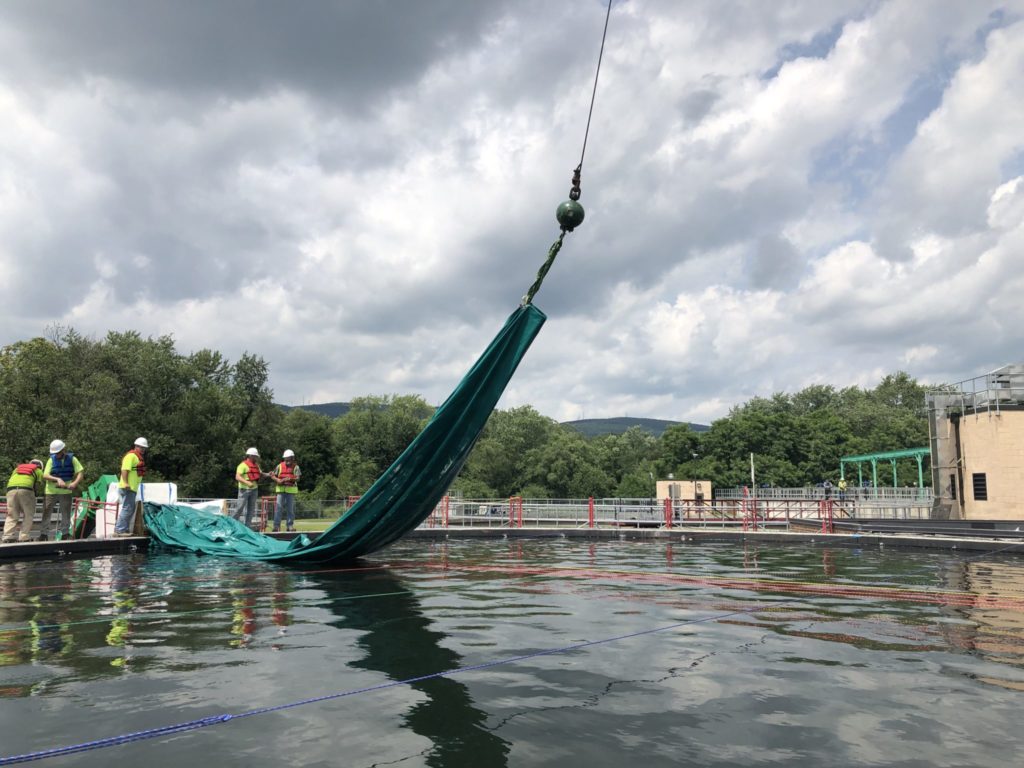 The project focused on the replacement of the digester covers but also included:
Digester cleaning and tank rehabilitation.
Concrete wall caps to accept new covers.
Improved gas draw-off piping and safety mechanisms.
Improved TWAS feed piping and digester mixing.
Cover system air supply piping.
Instrumentation and controls.
Tie-in to the plant's existing SCADA system.
Demolished existing steel floating covers.